Admissions Overview
Choosing the right school for your child is an important decision. The school must be a good fit for your child and your family. We are excited that you are considering ISA for your child's education. The goal of the admissions process is to provide an orderly transition into the right placement level at ISA.
ISA currently serves children in PK through Grade 11.  The first class to matriculate from ISA will be the Class of 2024. Our academic school year runs from the first week of September through the first of June. The first semester ends in mid-January and second semester ends mid-June. We accept students throughout the school year, but we urge families to apply as early as possible.
ISA invites you to call our admissions office @ 253-77224848 to set up a time to tour the school. During your visit, you will be given a list of required paperwork along with instructions for the admissions process.
When you are ready to apply for admissions, please click here to learn more.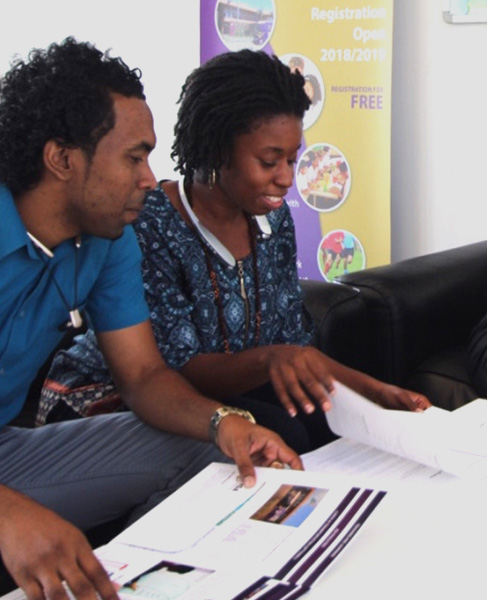 Admissions Procedure
Complete the online ISA application & submit required paperwork (previous report cards, transcripts, birth certificate, medical updates, 2 photos of students, passport/ID etc)
Upon completion of all documents, ISA, the admission's office will contact you to set up testing & interview time
A date and time will be scheduled in advance or students will complete the MAP online (Reading and Math) screener during their first week.  
Parent will receive results within 48 hours (if parent requests)
Based on report cards/transcript documents provided the student will be placed in the corresponding grade. If the student scores below the corresponding grade the Director will decide with the family the appropriate placement and start date for the new scholar.
Parents must also, set tuition payment with ISA Financial Office prior to final enrollment process.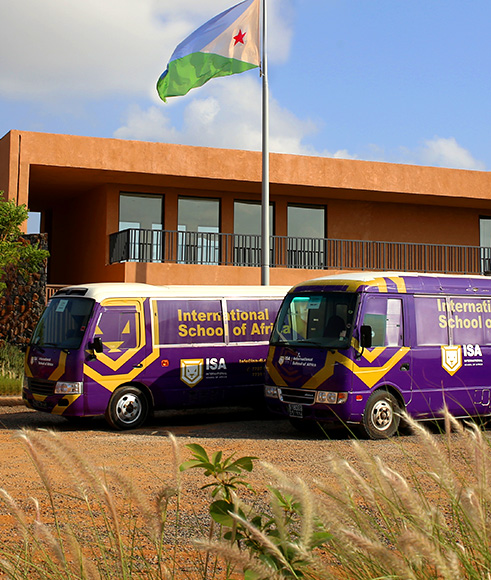 School Bus
Transportation
(Mornings & Afternoons)
ISA currently has two buses that service the inner and outer perimeters of Djibouti City.  Nagad is our most recent stop.   ISA families who choose to include the transportation option will meet with the Transportation Coordinator to add their designated stops and School Accountant to finalize the add on inclusive of their school fees . This agreement is made at the beginning of the academic year and extends to the end of the school year. Please call the ISA office at 253 77 22 48 48 for further information.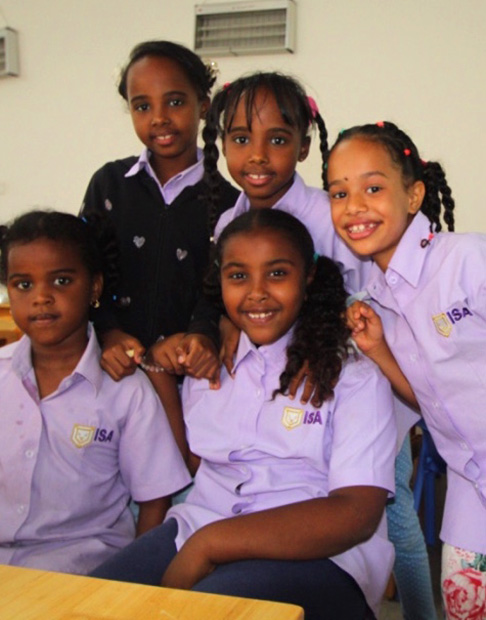 ISA Uniforms
School uniforms provide students with a standard of dress and help to create a positive learning environment. All students at ISA must wear a school uniform every day.  Students have a choice of a button down dress shirt, sports shirt (purple) or a sports shirt (purple and white).  Students, also have a sport uniform for Physical Education (P.E.) class.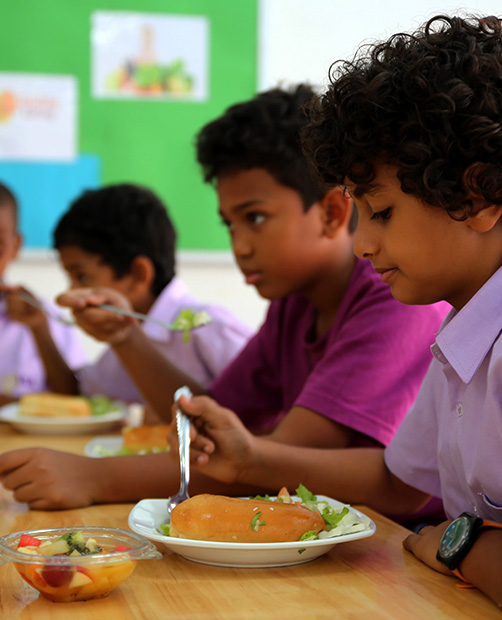 Food Service
ISA provides school lunch for students wishing to purchase lunch as an additional option throughout, the year.  Lunch includes different meal choices, salad, fruits and a side dessert daily.  Lunch is prepared daily in our school canteen.  A monthly lunch menu is sent to the parents of registered students. For students that bring their own lunch, parents are asked not to send unhealthy food choices for students entrees.
Students may bring their own healthy snack to enjoy during Morning Break.  
Open House
Families are always welcomed to visit ISA and learn about our programs. Twice a year we have a formal Open House for the Djibouti community to visit the school and experience life at ISA.
Click here to see information from our last Open House.